The Minnie Lambeth Gathering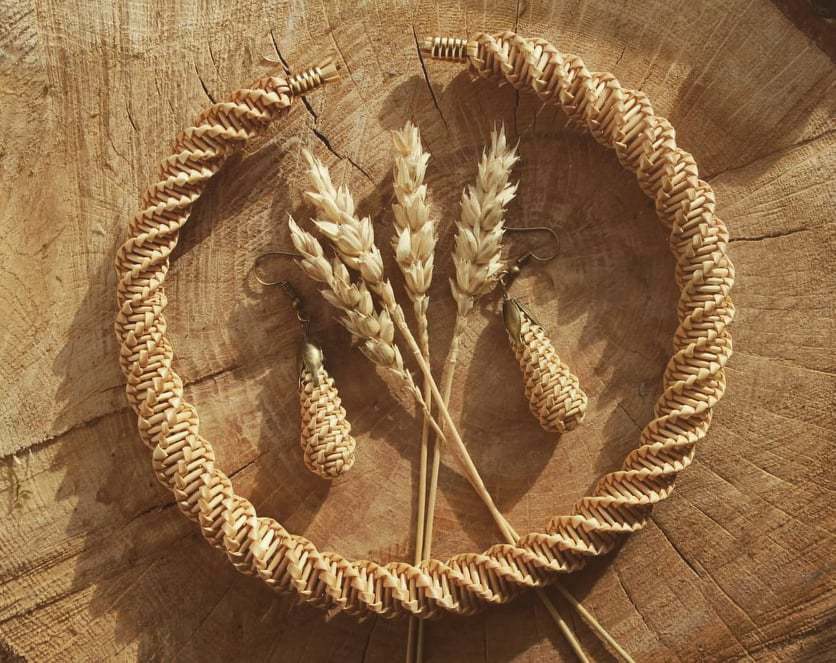 The Minnie Lambeth Gathering is named in memory of a Cambridgeshire lady who became interested in com dollies in 1938 when she found a twist of straw, a 'Countryman's favour', lying on the roadside. Possibly it had been lost the day before from the buttonhole of someone's Sunday jacket. She took it home for the local museum. Her interest in straw developed further over the years as she researched and wrote books. In the mid 60's she invited people to her home to share their work so that they could learn from each other and improve the quality of plaiting.
The Gathering, traditionally held in June, has had few organisers in its time. In 2000 Anne Renfrew took on the challenge and the Gathering moved to Knightcote in Warwickshire. It is held in the magnificent Monks Barn.
For those with an interest in straw work, this is a day not to be missed.
For further details email monks_barn_workshop.
These wind chimes were made by one of our junior members at one of the Duns Tew workshops.