A cathedral plait for a Christmas Decoration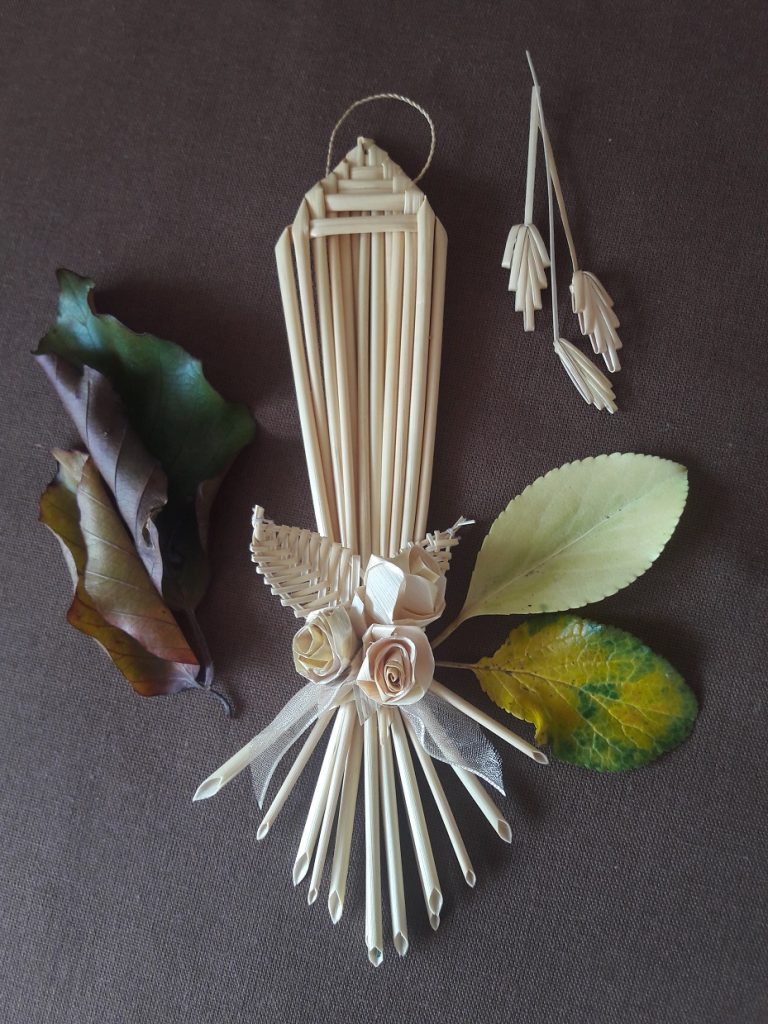 How to make the cathedral plait
You will need:
Tools
Materials
7 even sized straws without heads (the number can be varied). The size of straw used will determine the finished plait size
Strong thread for tying
---
Method for making the cathedral plait
Step 1
Take one straw 'A' (with a wire inside) and lay it down
Lay a straw 'B' half way down and underneath straw 'A'
Lay a straw 'C' on top of 'A', below 'B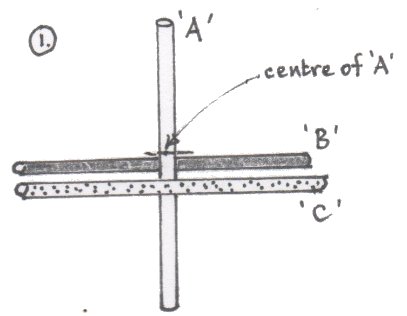 Step 2
Fold straw 'B' over 'C' on either side of 'A'.
Tip: I crease the straw being folded with my thumb.
Step 3.
Lay a straw 'D' on top of 'A' and 'B' but below 'C'
Fold straw 'C' down as in step 2
Repeat this until all the straw s have been used.

Step 4.
Holding the bundle of ends at the bottom, carefully fold the top half of straw 'A' down behind all the other straws.
Gather all the ends together neatly and tie together.
Trim and decorate
Front                                                                                      Back
---